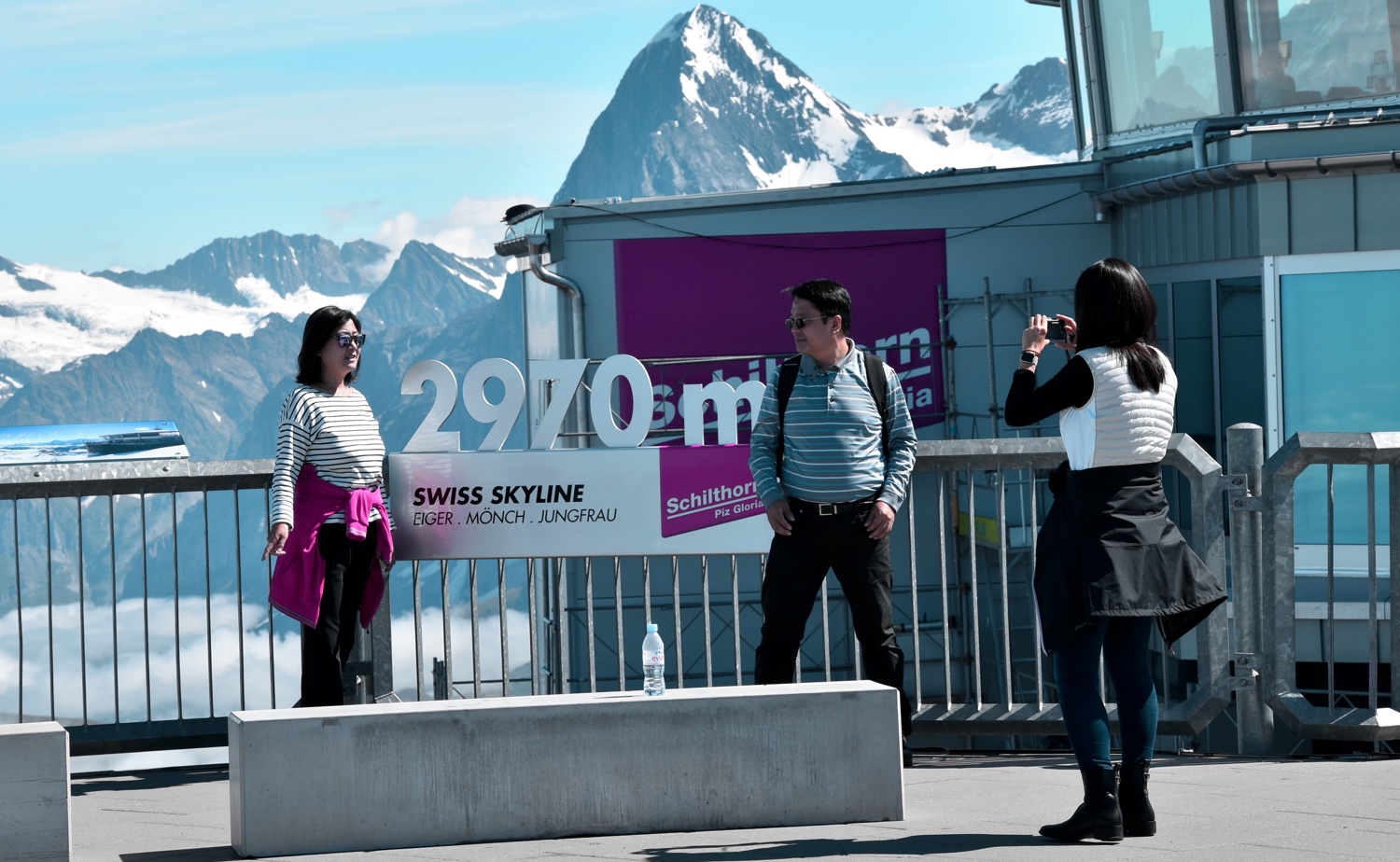 connect international
connects across cultures
Switzerland with Locals
This offer is exclusively for a very small group of VIP Chinese people. Please apply directly via our Chinese partner Triphour in Chengdu who helps you with visas, flights etc. Triphour will be able to give you more information as well as prices.
If you plan to visit Europe, don't leave out Switzerland. Come and stay with us for a few days in our beautiful luxurious home above lake Thun. Get to know Switzerland from the perspective of a Mandarin speaking Swiss family. Be open to a totally new experience!
We love to entertain you and your family (with kids 12 years old or older) or your friends, up to 6 people!
Since we are such a small group we are very flexible and depending on the weather or your preferences we can easily adjust our schedule.
We would love to take you on a few days outings. Here are some possibilities:
Day 1: we cross lake Thun by boat, go up to the Schilthorn (2970m), explore the middle station and the mountain village below. Paraglide down (if you dare to, it is a great thrill), explore the charming city of Thun, dinner there
Day 2: via a mountain pass cross over into the valley of the river Emme (Emmental). Visit a famous cooky factory and eat your free fill, visit a diary farm that produces cheese. Then we would like to show you a hidden pearl, the city of Bern
Day 3: get to know a french part of Switzerland in the Jura, visit the big watch museum, enjoy the grand canyon of Switzerland, finish the evening finish with a BBQ above lake Thun on the terrace of our home
Day 4: visit the area of Lavaux and the international city of Geneva your way to the airport of Geneva
There is so much so see and enjoy! We will not run out of interesting destinations or activities. Our goal however is, that you experience a truly restful time for body, mind and soul.
Please check out our Gallery with pictures of our home and some outings and our Blog with some personal insights into the Swiss culture!
We are registered in Switzerland as a LLC (limited liability company / GmbH).